SCPMS1, 4 and 5
Welcome to the application of SCPMS 1, 4 and 5. These simulations have been developed by the ENSAIT from Roubaix in the scope of the FDB_BModel project.
The application is divided in 2 parts :
SCPMS 1 : an application for evaluating the relevance of suppliers following the importance of criteria and the level of the suppliers in these criteria;
SCPMS 4 and 5 : an application for attribuating orders between different suppliers.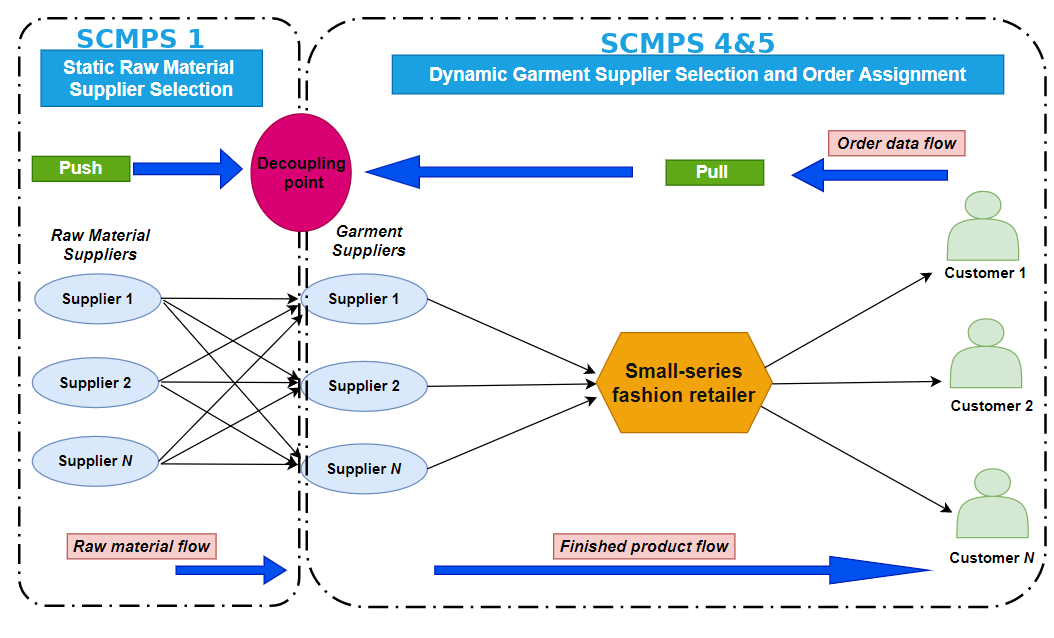 Offline version
You can also use an offline version.